16th of June was the perfect day to graduate. Above students' heads was a cloudless blue sky and in front of them was a beautiful stone church, that has stood in the community since the 1200's. Today they would add their own piece of history to it.
Proud parents, siblings and other family members streamed into the church behind students, filling up the wooden pews to get the best possible view. Once everyone had found their seats graduation was ready to begin.
It was a joyful event, packed full of speeches and awards presented by CATS Cambridge staff. Lots of the departments handed out awards to recognise students who had shown exceptional commitment to their studies over the year.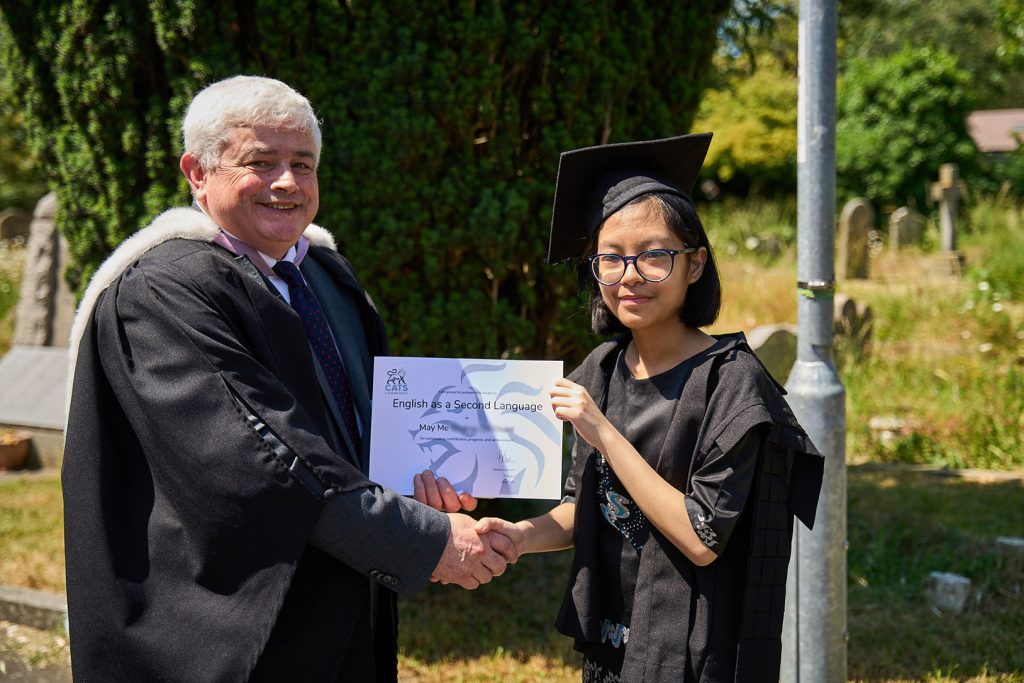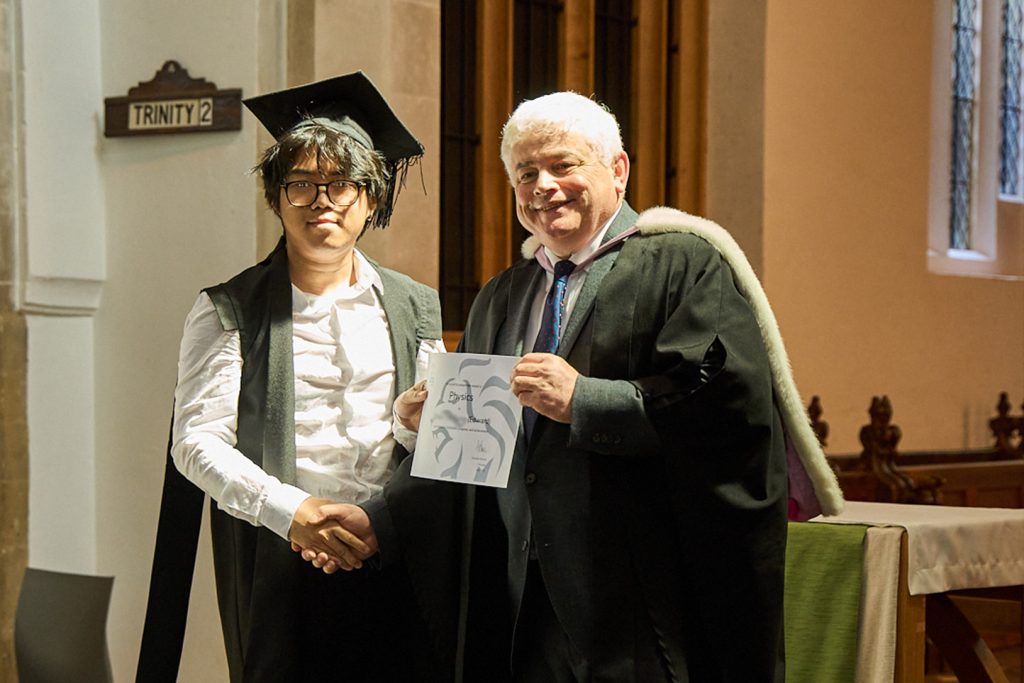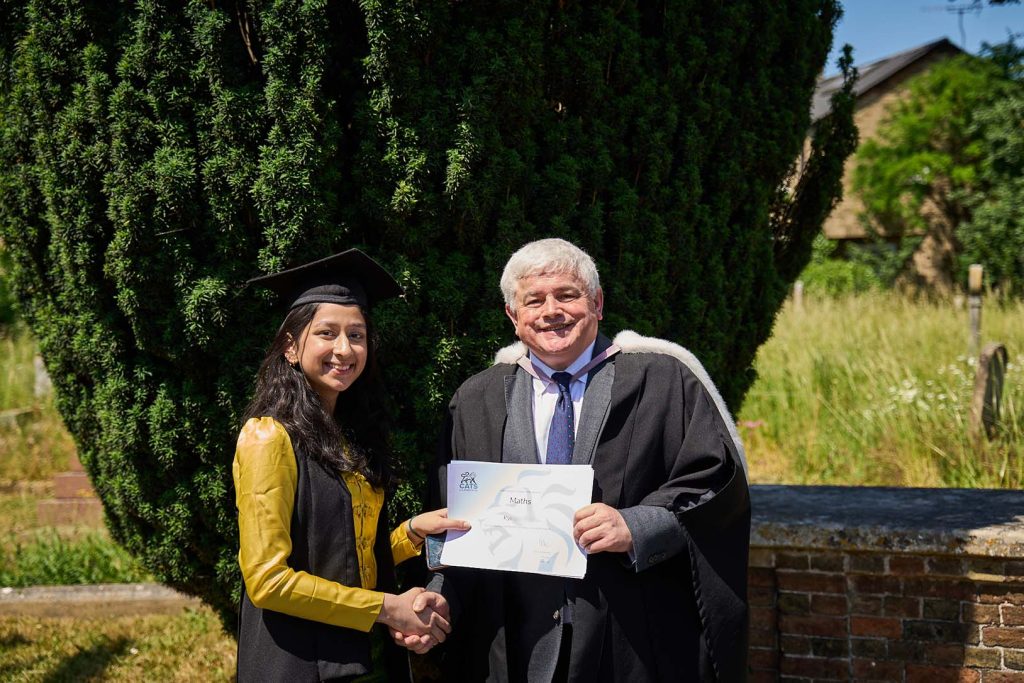 Above are just some of our winners. In reality, 25 students received awards for their hard work and dedication throughout the year.
The ceremony concluded once all the students had collected their awards, received their graduation certificates and shook hands with the principal, Dominic Tomalin.
They left the church and strolled back to CATS Cambridge with friends and family, where they enjoyed a selection of refreshments in the sunshine.
Whilst some students had a catch up with friends and an ice cream, others took a moment to share their favourite memory of CATS Cambridge.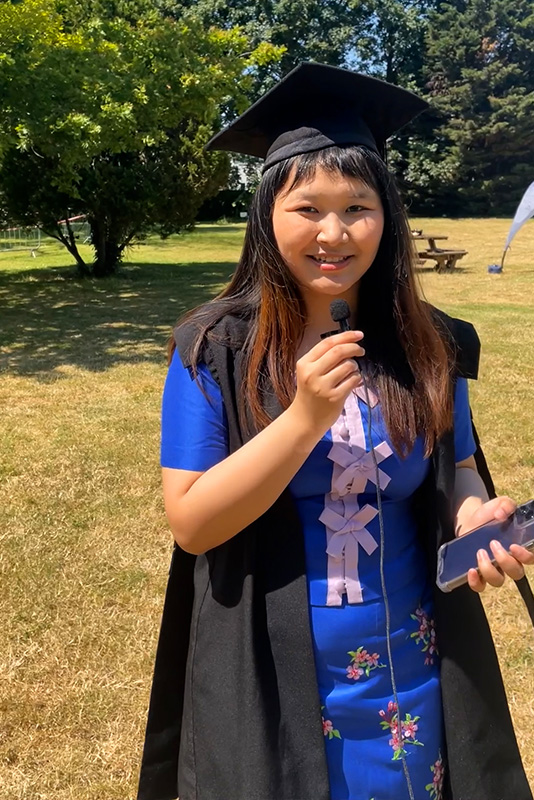 "My favourite memory would be the Christmas party we had in December. It was at the Hub, we had a great time dancing and celebrating Christmas."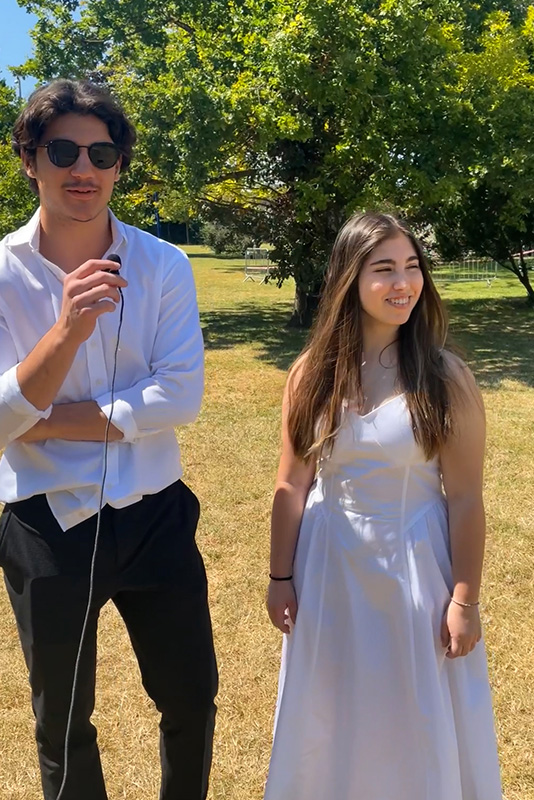 "My favourite memory was the sports day because we had lots of fun as a team and as friends."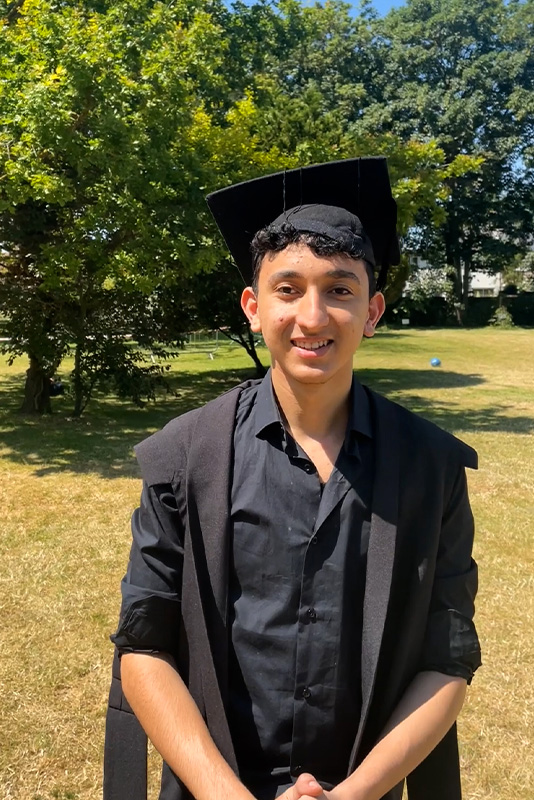 "All the relationships I've built up over the years. It's an international school, so it's pretty fun to know how cultures work and how different people from different parts of the world come together."
Overall, it was a wonderful celebration. We're pleased to get to say farewell to our 2023 cohort with this lovely event, which we have no doubt will create a lasting and fond memory of their final CATS Cambridge experience. It was also a great way to kick off students' summer holidays before they venture on to university.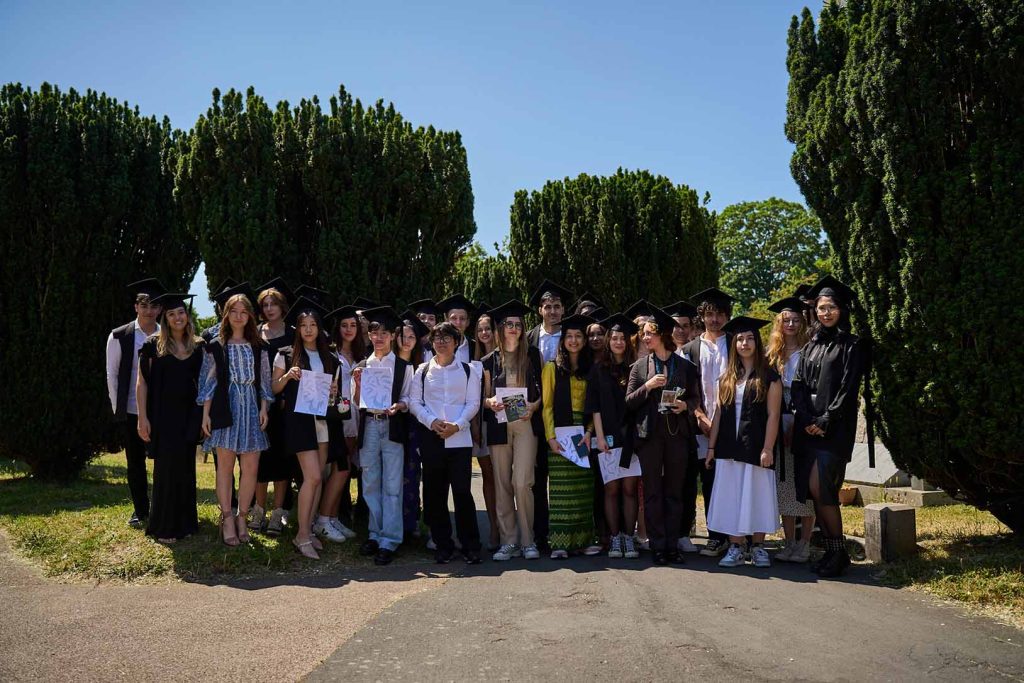 As we wave goodbye 2023 cohort as we know their futures are bright. CATS Cambridge's enhanced package of university application support helped many of our students land a place at their dream university.