From the Colleges' towering spires to Fitzbillie's unmissable Chelsea Bun, Cambridge is a city known around the world.
For centuries Cambridge has been a glowing beacon of academic achievement, enchanting some of the world's greatest minds. It is the city where Newton worked on the laws of gravity and Watson and Crick discovered DNA, where the reflecting telescope was invented and (allegedly) the cat flap!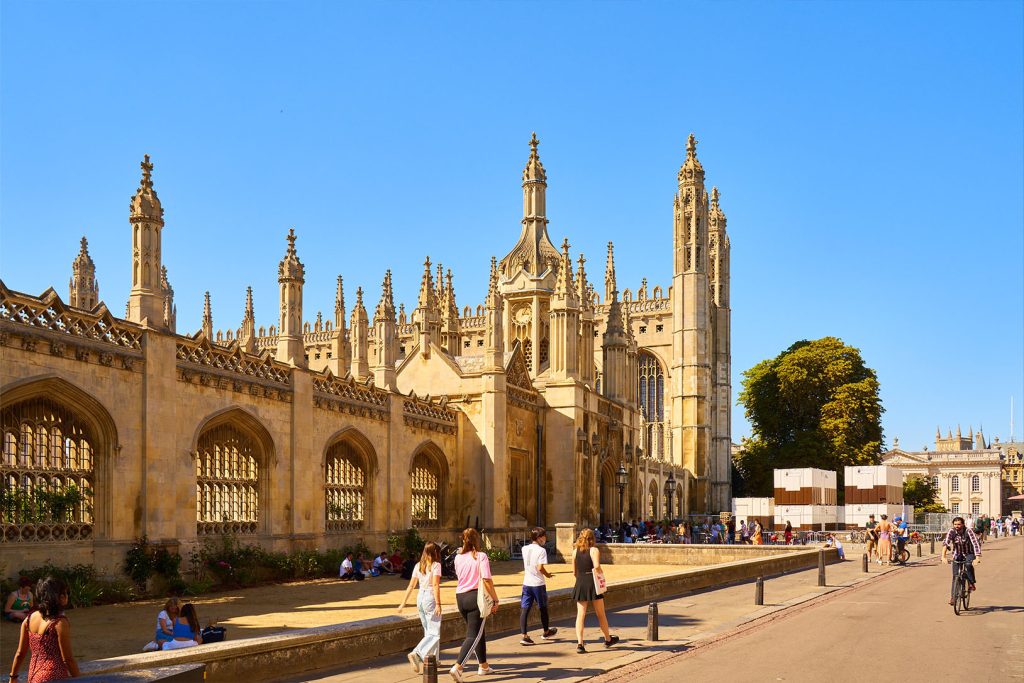 There is so much going on in Cambridge that choosing how to spend your time is certainly a challenge. Finding the time to plan out a day that lets you make the most of this wonderful city is even harder, so we've done it for you!
9am: One of the most delicious breakfasts you'll get is at Scott's All Day. They serve pancakes, a full English and even a mix of the two, but if you prefer to start your day on the lighter side, then the avocado toast is a must have!
10am: Step out from Scott's All Day and onto Mill Road, heading towards the centre. International shops selling food and merchandise from all over the world line the streets, so take this chance to soak up the atmosphere and have a browse. After passing through Parker's Piece, where the first official game of football was played, you'll get to the city centre.
11am: Follow the road down to Fitzbillie's and grab one of their notorious Chelsea Buns to refuel after all that walking. Then hop on a punt, as it's time to enjoy cruising down Cambridge's scenic waterways, while your guide entertains you with tales of the city's history.
12pm: Less than a 5 minute walk from the punting is Kettle's Yard, Cambridge University's contemporary and modern art gallery. Formerly owned by an art curator for the Tate, Kettle's Yard boasts a huge collection of art complimented by the unique, homely setting in which it's displayed. 
1pm: From there, circle back to The Varsity Hotel and follow the stairs up to their rooftop restaurant Six, where you can enjoy one of Cambridge's best afternoon teas. Be sure to book your slot in advance and request a balcony table. That way you can enjoy lunch and a bird's eye view of the city all at once.
2pm: Head back towards Cambridge's centre and into Market Square, where the market's been running since the Middle Ages. The assortment of stalls sells everything from fresh flowers to Cambridge themed trinkets.
3pm: After warming up at the market, head into the Grand Arcade for some serious shopping! There you'll find everything, from clothing and chocolate to Teslas!  
5pm: Leaving the shopping centre, spoils in hand, take the hour to stroll around the backs of the colleges. There you can soak in the evening hustle and bustle of the city, whilst discovering some of Cambridge's most stunning views.
6pm: Finally, wander back to the fringes of the city and you'll stumble upon the 19th century building that was once home to Addenbrookes hospital. In more recent years, it's been known as Browns, a buzzing brasserie with a mouth-watering menu. It's a great place to grab dinner and bring your day in the city to a perfect end.
Cambridge is one of England's most interesting cities, it's unique feel makes any trip here unforgettable.
Students and educators travel from around the world to live, work and study in Cambridge. At CATS Cambridge staff go above and beyond to help our international students settle into living and studying here. On top of the enriching curriculum, they run lots of clubs, events and activities students can get involved with.