academic and welfare staff
Alongside our Academic Team we have a dedicated Welfare Team, who work together to ensure that appropriate support is provided when it is needed.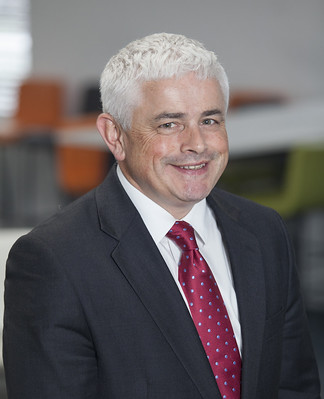 Dominic joined CATS Cambridge as its Vice Principal in August 2016, and became Principal in November 2019. He has extensive experience as a teacher having taught Economics, Business, Physics and Mathematics at A Level. This reflects his eclectic academic background; he holds a Bachelor's degree in Natural Sciences and a Master's in Economics.

Dominic has previously been a boarding Housemaster, Head of Department and he has also been a school lead for university applications. In his previous schools he has also organised and led a wide variety of co-curricular activities and trips. Prior to becoming a teacher in 2005, Dominic worked in a range of senior roles in the logistics and telecommunications sectors, having previously served as an Officer in the British Army's Corp of Royal Engineers.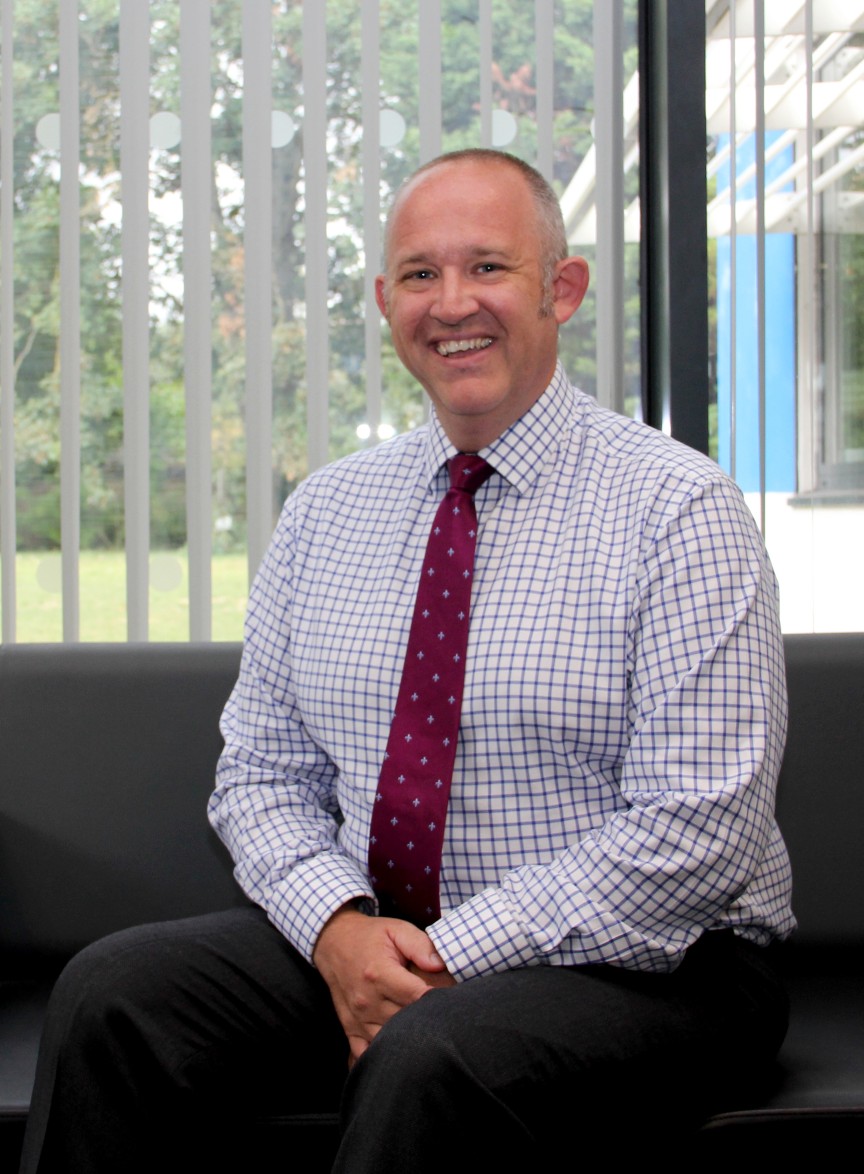 Phil Harwood
Vice Principal


Phil joined CATS Cambridge in July of 2023. Having studied Geography at Durham University and completed his PGCE at Cambridge University, his career in education spans two decades with roles that have ranged from being a Head of Secondary to Specialist Leader of Education. Prior to returning to Cambridge, Phil worked in the UAE for eight years and has extensive experience in both school settings and international university admissions. Phil's specialist subjects are Geography and Politics A Level and he has also dabbled in History, PSHE and Religious Studies over the past two decades.

Phil believes that, as educators, we have responsibility to develop self-worth, inspire, and promote a lifelong love of learning. He is passionate about encouraging young people to celebrate their uniqueness, embrace risk and face adversity with resilience, empowering them to understand their roles, responsibilities, and values in shaping a more equitable shared future.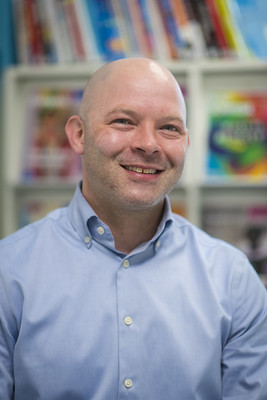 Blake Feig
Head of Welfare,
Designated Safeguarding Lead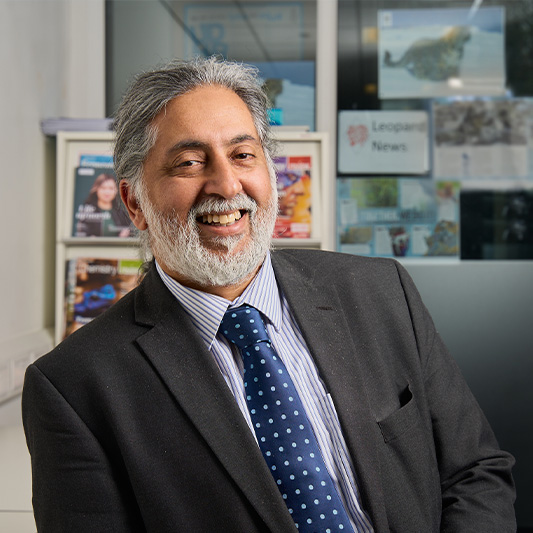 Qadeer Afzal
Assistant Principal
(Academic)


Qadeer has been a teacher of Mathematics since 1997 and has taught in many different schools and colleges in England. He spent six years in a private school in Saudi Arabia. Qadeer has extensive experience as both a classroom practitioner and also in middle and senior leadership. "Mathematics is a subject in which many students enjoy and wish to excel. This can be achieved with hard work and perseverance, which are qualities I encourage in all my students."

His current role of Assistant Principal Academic gives him the opportunity to work with complex datasets and strategize whole school responses to changes in education.
Martin Blake
Assistant Principal
(Admissions & Administration)


Martin joined CATS Cambridge as a Teacher of Physics in August 2017. He holds a Bachelor's degree in Archaeology and has extensive experience as a teacher, having taught Chemistry, Biology, and Physics GCSE and A-Level. He has held a variety of middle leader roles in different schools, both pastoral and academic, and currently holds the senior role of Assistant Principal (Admissions & Administration).

Martin is a keen educationalist with a deep interest in organisational systems and how they apply across a school as well as the classroom.

"The currency of teaching is time, and how we choose to spend that time can have a lasting impact on quality."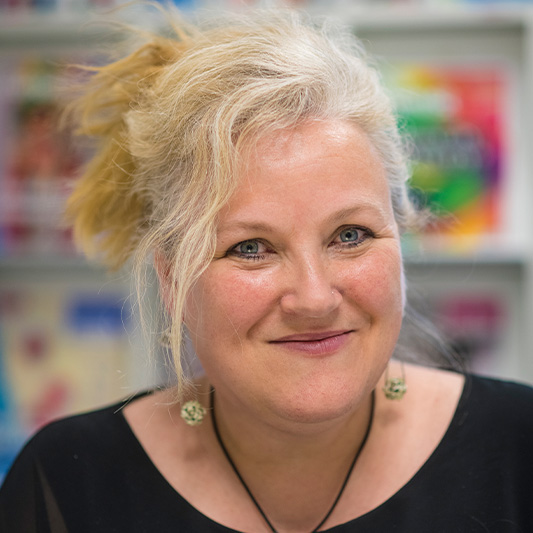 Rebecca Baker-Milne
Assistant Principal
(Pastoral Care & Personal Development),
Deputy Designated Safeguarding
Rebecca has been teaching since 1992. After graduating from London University she taught evening classes whilst studying for her Masters Degree in education, working for both the Open University and Further Education Colleges.

Rebecca started working for CATS Cambridge in 2013. She greatly enjoys both the atmosphere of discovery in classroom teaching, and working with students one-to-one to help them perform to the best of their ability.

In her role as Assistant Principal Pastoral and Personal Development, Rebecca enjoys the aspect of her role that involves, through activities and PSHE, creating activities and events that help students to gain in confidence and life skills.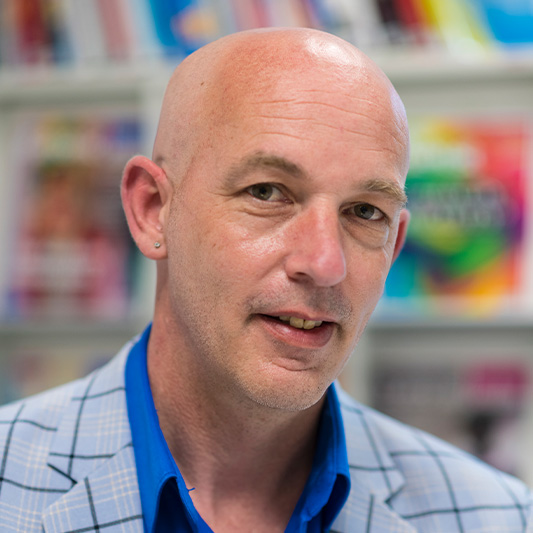 James Todd
Head of Boarding,
Deputy Designated Safeguarding Lead
Boarding is the beating heart of the school. Our specialist boarding team is eclectic and international. It is led by Jim Todd. Before joining CATS, Jim has variously been a fireman, run his own print and design company, and has played semi-professional football.

As Jim is always keen to note, his team, "encourage students to shine to the best of their ability, inspiring students to take full advantage of the opportunities at the college and develop personal skills such as, wellbeing, organisation, confidence, independence, and teamwork".