CIFE (Conference for Independent Further Education) is an organisation CATS Cambridge is proud to be a part of. They make sure independently funded sixth-form college providers are held to a high standard, both academically and in how they create an effective school environment for young people. 
Each year CIFE Colleges like CATS Cambridge nominate an exemplar student to be awarded for their achievements. This year, the ceremony was followed by afternoon tea at the House of Lords!
This year CATS Cambridge are proud to celebrate alumni student Sarah!
Sarah was a dedicated learner who worked incredibly hard to achieve her grades. She was a beacon of positivity to those around her and actively involved herself in the school community.
Sarah bid farewell to CATS Cambridge last summer and is now well into her first year at Brunel University London, where she is pursuing a career in medicine.
Whilst attending CATS Cambridge, Sarah described how the school supported her development:
I have become more resilient because I know I have teachers and friends to lean on for help.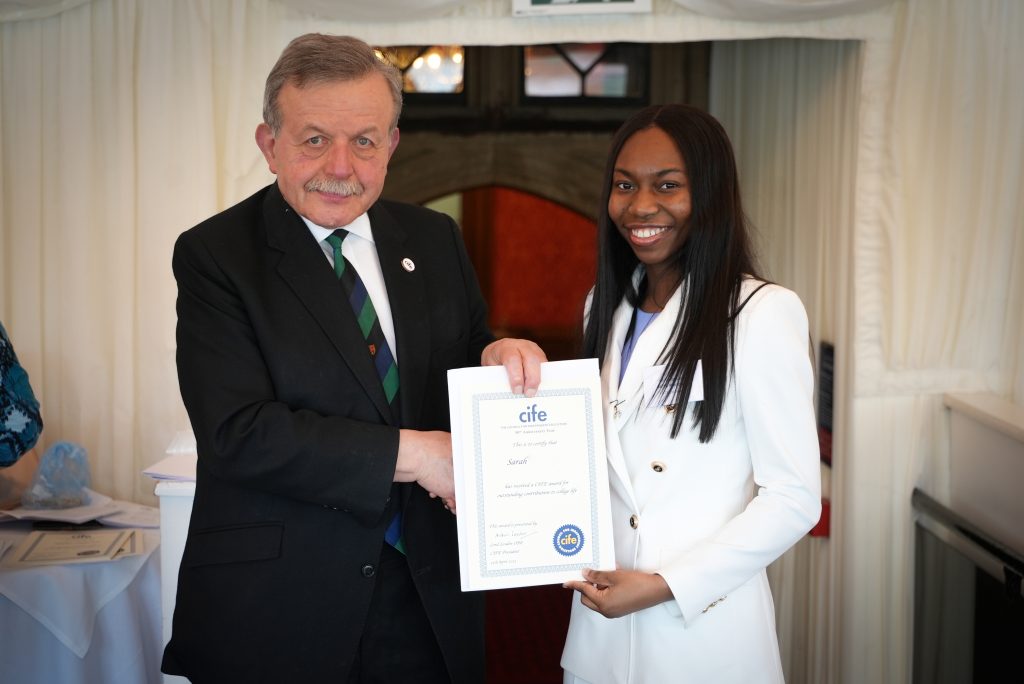 It is always an incredibly proud moment when we get to celebrate one of our students. Sarah made a great impact at CATS Cambridge, so having the opportunity to reunite with her and hear about her future endeavours, while celebrating her past excellence has been brilliant!
The CIFE Awards are a wonderful way to celebrate all the hard work our students put into their studies and the time they invest in our school community. Awards like the CIFE Awards are a great way to recognise our students on an individual level and foster a sense of accomplishment within our school community.
Here at CATS Cambridge, we have lots of hard working and dedicated students. It is important for us that they have lots of excellent opportunities to excel and we have a chance to celebrate them. Being part of organisations like CIFE ensures our academic and pastoral support remains exceptional and tailored to the needs of our students.